Crude Oil Futures – Weekly Outlook: December 5 – 9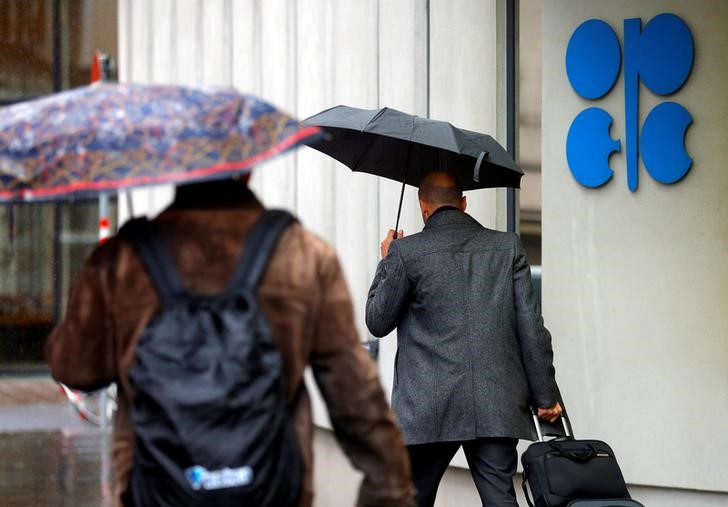 © Reuters. Oil prices surge after OPEC agrees on first oputput cut since 2008
Investing.com – Oil prices rose for a third day on Friday, settling above $51 a barrel after the Organization of the Petroleum Exporting Countries reached an agreement to cut output for the first time in eight years in order to reduce a global supply glut.
U.S. crude oil settled up 63 cents or 1.23% at $51.69 a barrel from its previous close on the New York Mercantile Exchange. U.S crude ended the week with a gain of 14%, the largest weekly percentage gain since early 2011.
Global benchmark Brent futures were at $54.43 a barrel, up 49 cents or 0.91% on London's ICE Futures Exchange and rose nearly 15% for the week, the biggest weekly percentage gain since early 2009.
Oil prices surged after OPEC agreed on its first production cut since 2008, aimed at reining in massive oversupply that has seen prices more than halve since mid-2014.
The deal will see output cut by 1.2 million bpd from January 2017. The agreement will be reassessed after six months with an option to extend for another six months.
The 14-member cartel is responsible for a third of global oil production, or 33.6 million barrels per day.
The agreement also included coordinated action with non-OPEC members, who are expected to decrease production by 600,000 barrels a day.
Russia has said it will cut production by 300,000 barrels a day.
But analysts said that the cuts are likely to cause other producers, especially U.S. shale drillers, to increase output.
Analysts are also doubtful over how the agreement will be enforced, as OPEC has no authority to make its members comply.
In the week ahead, markets will focus their attention on the implementation and impact of the OPEC agreement. Traders will also be watching U.S. stockpile data on Tuesday and Wednesday for fresh supply-and-demand signals.
Ahead of the coming week, Investing.com has compiled a list of these and other significant events likely to affect the markets.
Tuesday, December 6
The American Petroleum Institute, an industry group, is to publish its weekly report on U.S. oil supplies.
Wednesday, December 7
The U.S. Energy Information Administration is to release weekly data on oil and gasoline stockpiles.
Friday, December 9
Baker Hughes will release weekly data on the U.S. oil rig count.
Saturday, December 10
OPEC is to hold a meeting with non-OPEC members in Vienna to finalize the details of its oil output cut agreement.