Chinese investors to build crude oil refinery in Kohat
International The News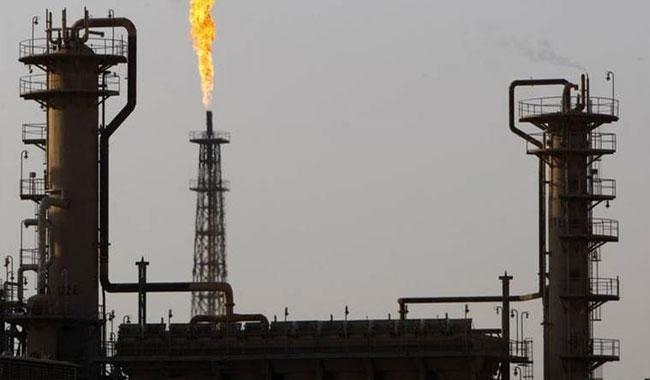 PESHAWAR: The Chinese company CCK Energy Limited that has signed memorandums of understanding (MoUs) to invest in three oil sector-related projects will also build 15,000 barrel per day (BPD) capacity Crude Oil Refinery in district Kohat.
Khyber Pakhtunkhwa is rich in oil and gas reserves and huge quantities have also been discovered in district Kohat. To harness this potential, the provincial government has signed MoUs with the CCK Energy to develop petroleum block, set up a refinery and build oil marketing and storage facility in the province.
The province after initiating various steps through Khyber Pakhtunkhwa Oil and Gas Company Limited (KPOGCL) has become the largest producer of oil in the country producing more than 50 percent of the nation's crude oil. It is also producing 400 million cubic feet daily (MMCFD) of gas and 510 tons of Liquefied Petroleum Gas (LPG) per day.
It holds great potential for new exciting discoveries, particularly in Kohat basin which has become main area of focus after the success of discoveries. Most of the province's area remains unexplored and promises future hydrocarbon prospects and according to one estimate Khyber Pakhtunkhwa has recoverable natural gas reserves of 16 trillion cubic feet and oil reserves exceeding 1.1 billion barrels.
The provincial government has planned to establish state-of-the-art crude oil refinery to fulfill the ever growing demands of fuel in the province and the country as well. The refinery will be processing indigenous and imported crude oil to produce Euro-6 compliance hydrocarbon fuels such as; LPG, naptha-based solvent, motor oil, HOBC, kerosene, HSD, furnace oil and sulphur as its bye products.
The state of the art EURO-VI crude oil refinery will be the first of the kind in Pakistan. The project will be established on 200 acres of land with the total estimated capital investment of $300 million.
The investor would recoup the capital investment with profits and it would be executed through preferably Public Private Partnership. The CCK Energy has also singed MoUs with the provincial government at the Beijing Road Show to develop petroleum block that would cost about $55 million. The Chinese investors would build oil marketing and storage facility in the oil Khyber Pakhtunkhwa with a total capital investment of $60 million.